10 Jan 2023
Entries open for the Pride of Paddock as Reis Race Returns to Stoneleigh Park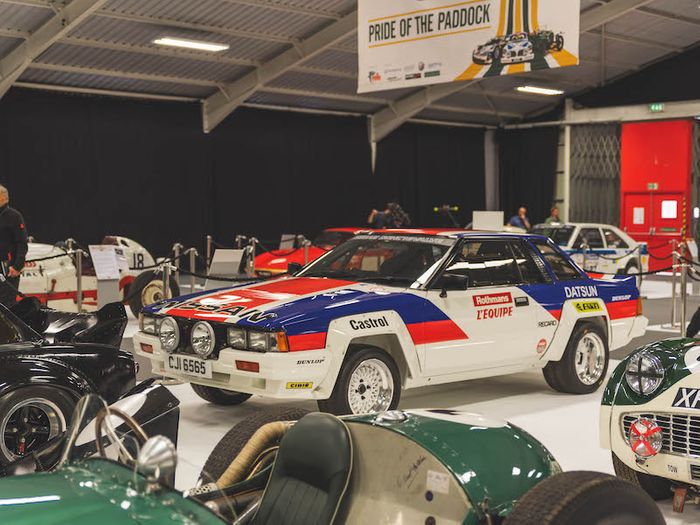 Entries are now open for the Reis Pride of the Paddock competition with visitors to Reis Race Retro deciding the winner. Returning to Stoneleigh Park after a three year absence from 24-26 February 2023, the show is inviting private owners to showcase their competition cars from all motorsport disciplines.
With a new layout for 2023, just eight vehicles will be invited to the Reis Pride of the Paddock final. They will be on display alongside the prestigious Hall of Fame and Reis Live Stage, giving the owners a front row seat to the celebrity guests appearing over the three-days.
The winner and runner up will each receive a trophy along with a year's free private motor insurance from Reis up to the value of £250 (T&C apply). The winner will also be offered the chance to display their car at the entrance of the 2024 show – as well as the obvious bragging rights!
Show Director Lee Masters said: "We are so excited to launch the Pride of the Paddock competition for 2023. The standard of the vehicles is always so high and with only eight places on the hallowed carpet available, it will be interesting to see which cars make the final podium."
All cars must have competed in a motorsport event since their manufacture and be made or emulate a vehicle dated pre-2000. All owners featured in the competition will receive two tickets for each of the show days, free parking throughout and a commemorative certificate.
Mary Singleton, Senior Operations Manager at Reis Motorsport Insurance, said: "The Pride of Paddock display always showcases outstanding cars with a great history, and we're thrilled to be back supporting the display for 2023."
To enter, download the entry form and return with two pictures of the car by 24th January 2023.