01 Mar 2023
Motorsport Legends, World Records, and High Octane Rally Action - Reis Race Retro is Back!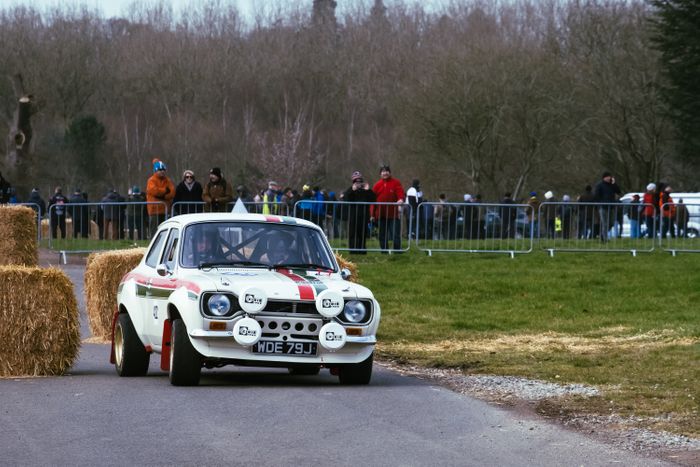 The return of Reis Race Retro saw motorsport legends reunited, new world records set, and more than 130 rally cars in action at Stoneleigh Park this weekend. A celebration of historic and retro motorsport, around 22,187 attendees enjoyed the three day event.
Show Director Lee Masters said: "There was a real buzz in the halls and there is a lot of affection for this event so everyone was thrilled to see it back. Our main priority for this year was to get the show back up and running, not just for the industry but also for the enthusiasts.
"Now, our focus is on working with the venue to develop the show and build on Reis Race Retro's solid foundations to encourage a new generation into historic motorsport."
The Reis Live Stage saw a packed audience enjoy interviews with British Touring Car Championship legend Jason Plato and former FIA Ladies World Rally Champion Louise Aitken-Walker MBE. They were joined by two-time British Rally Champion Dai Llewellin and his son Tom, a former Welsh National Rally Junior Champion and British Junior Rallycross Champion.
The reawakening of BRM also saw drivers, engineers and designers reunited as Jackie Oliver and Mike Wilds joined Howden Ganley, Tony Southgate and Mike Pilbeam on stage for an interview with host and commentator Chaz Draycott.
Visitors chose Richard Barber's modified 1966 Anglia 105E Deluxe as the winner of the Reis Pride of the Paddock. Peter Baker's 1954 Daimler Conquest, fresh from the Monte Carlo Historique Rally was the runner-up.
A highlight of the weekend was the live action that took place in the grounds of Stoneleigh Park. The 'pocket rockets' of the British Historic Kart Club gave demonstrations on a new bespoke course while Rallying with Group B created two stages – the Reis Live Stage and a smaller stage offering passenger rides. Rally cars in action ranged from Group B cars such as the Audi Quattro to World Rally Championship cars such as the Ford Fiesta R5.
Whilst the experts were showing visitors how it was done on the Reis Live Rally Stage, HERO-ERA was training newcomers in the classroom with driver and navigator training. There was then a chance to put the theory into practice with the Retro Classic tour on Sunday.
Outside wasn't the only place where excitement built as the Silverstone Auctions sale saw six new world records set. The biggest shock was the 1987 Ford Sierra Cosworth RS500, estimated at £150,000-£180,000, seeing the hammer down at a whopping £596,250.
Mary Singleton, Senior Operations Manager at Reis Motorsport Insurance, said: "We had a fantastic weekend at Stoneleigh, it certainly kick-started the season in style! As always, the show celebrated all that is great about the motorsport community, and it was so special to meet so many fellow enthusiasts over the three days."
Reis Race Retro will return to Stoneleigh Park, Warwickshire, on 23-25 February 2024