10 Jan 2023
Reis Race Retro Returns to Stoneleigh Park in 2023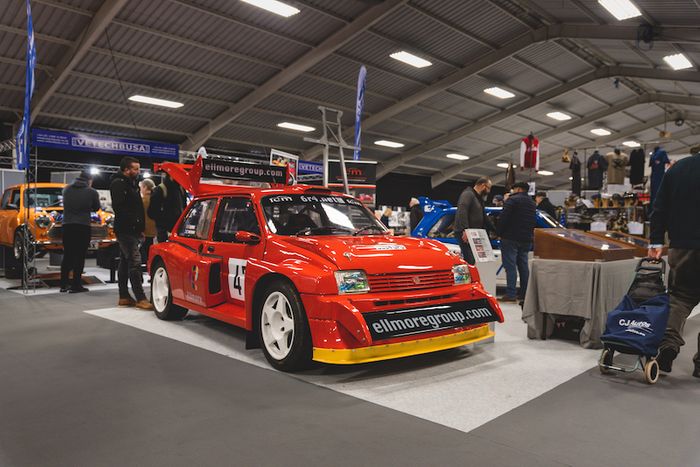 After a three-year absence due to Covid, Reis Race Retro returns to Stoneleigh Park from 24-26 February 2023, with an exciting new show layout that will create an immersive experience for historic motorsport enthusiasts. 
Show Director Lee Masters explains: "Since we were last at Stoneleigh in 2020, the venue has seen quite a few changes and it continues to evolve with its proximity to HS2. The changes mean that we won't be able to use Halls 3 or 4 – which are the oldest halls and therefore the most drafty and cold.
"Instead, the venue has installed an additional temporary hall on to the side of Halls 1 and 2. As a modern addition, not only is this much warmer but also improves the internal flow of the event.
"The vehicle service area for the Reis Live Rally Stage will now be positioned in the Parade Ring just outside and provides the perfect link between the Halls and the Live Rally Stage. We've also improved the layout for our live action to make sure our visitors get the best spectator points available."
A spectacle is what visitors can expect as Reis Race Retro brings together the best of the historic motorsport scene including iconic cars, legends from racing and rallying, industry experts, motorsport clubs, and everything you need for the coming season.
There will also be a one-day sale of competition and classic cars by Silverstone Auctions, book signings, licence medical testing, HERO-ERA arrive and drive experience, and rally driver and navigator training.