1959 Volvo PV544 Rally Car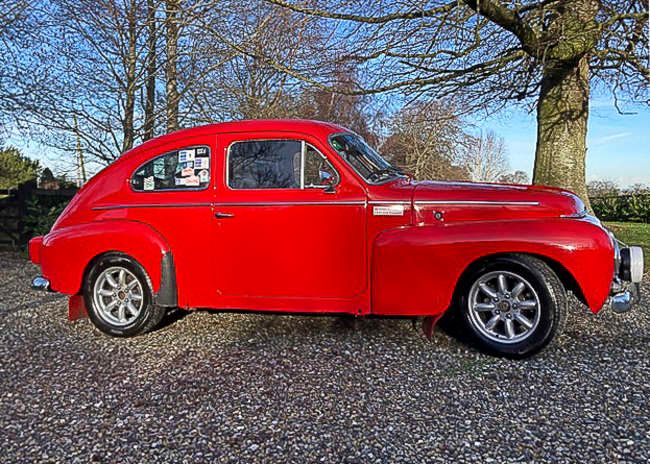 Fully refurbished with a recent 140bhp engine rebuild, this very successful PV544 Rally Car has FIVA papers and is UK-registered.
GUIDE PRICE: £27,000 - £31,000
During the 1950s and early 1960s, the Swedish marque earned an impressive resume at rallies around the world, where many Volvo PV544 two-door fastbacks dominated the scene. Renowned racers, including Gunnar Andersson, Art Riley, Bill Rutan, Jo Bonnier, and Tom Trana, owned and regularly competed (often winning) in the European Rally Championship, the Argentine road races, the East African Safari Rally, the Acropolis Rally, and other difficult events.