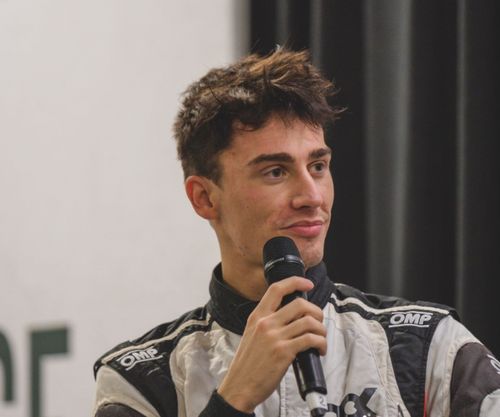 Chris Ingram
British rally driver Chris Ingram, won the European Rally Championship in 2019 with co-driver Ross Whittock, becoming the first British winners in 52 years and the youngest ever Champions.

Ingram, a long-time supporter of Race Retro since he started rallying, has a raft of trophies to his name including the 2012 Motor Sports Association Young Driver of the Year Award, and the European Rally Championship Colin McRae Flat Out Award won on the Circuit of Ireland Rally 2014, Rallye Açores 2015, and Rally Liepaja in 2017.
He also won the Richard Burns Trophy on Wales Rally GB in 2017 for winning the Two-Wheel drive class.

In 2014, Ingram became the youngest manufacturer-backed rally driver since Richard Burns in the European Rally Championship driving a Peugeot 208 R2.

After two seasons with Peugeot, he signed with German factory team Opel Motorsport, something he credits to the late great Russell Brookes.