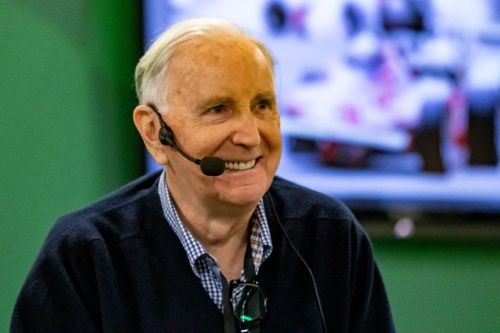 John Watson
Born in Belfast, John's F1 career started in 1972 at Goldie Hexagon Racing but his first World Champion event wasn't until the following year when he drove a Brabham-Ford BT37. Moving on to the BT42, John scored his first championship point in the 1974 Monaco Grand Prix. Drives with Team Surtees, Lotus and Penske followed.
John's first World Championship podium came in 1976 coming third in the French Grand Prix with a victory to follow in the Austrian Grand Prix driving the Penske.
In 1979, Watson moved to McLaren where he gave them their first victory in over three years by winning the 1981 British Grand Prix and also securing the first victory for a carbon fibre composite monocoque F1 car, the McLaren MP4/1.
His most successful year was 1982, when he finished third in the Drivers' Championship, winning two Grands Prix before he retired from F1 at the end of the 1983 season, turning to sports car racing. John partnered Stefan Bellof to victory in the Fuji 1000km and drove a Jaguar XJR-5 at the 24 Hours of Le Mans. He competed in the 24 Hours of Le Mans seven times over the course of his career between 1973 and 1990 and came second in the World Sports Car Championship in 1987.