MIDGET BALL JOINTED AR LINKS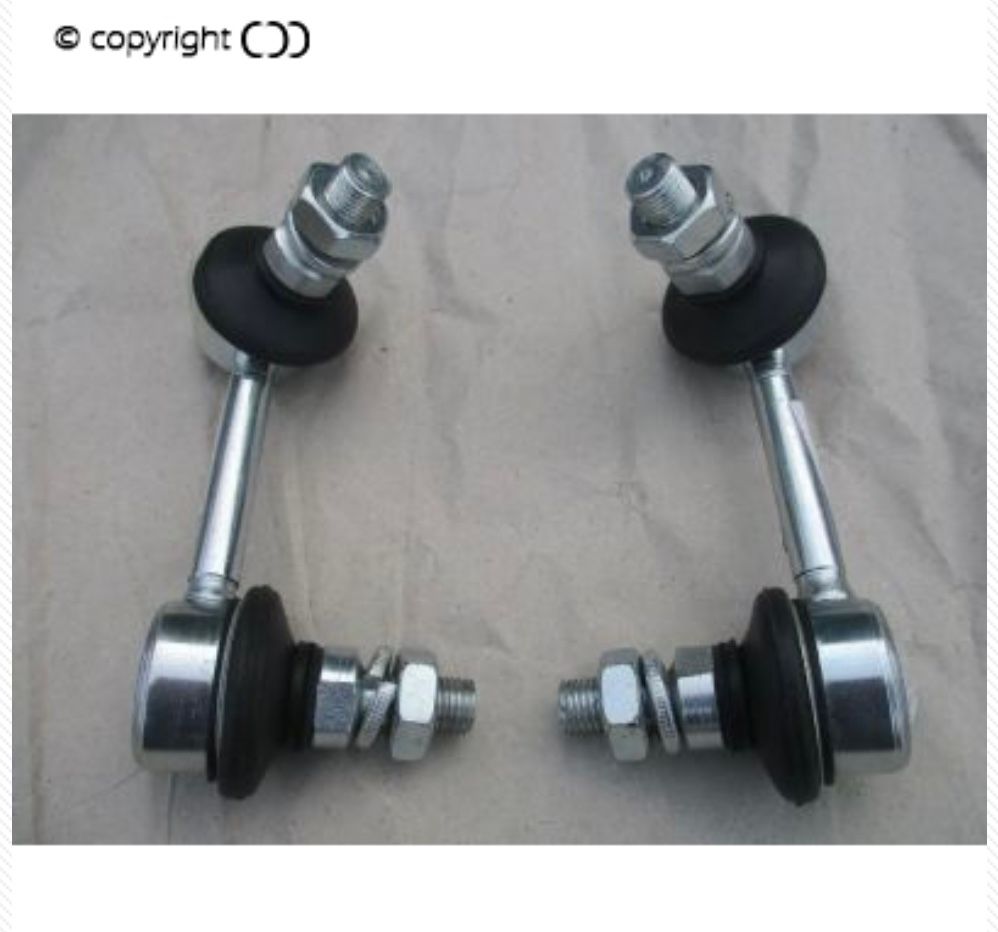 With the old fashioned bonded rubber type of link a lot of energy is lost in twisting the rubber bushes; this is inefficient and dulls the driving experience.
The use of ball joints gives very low friction and very high precision, so it vastly reduces the resistance of the link to the suspension movement transmitted to the anti roll bar, giving more response and a tauter feel to steering & cornering.
Unlike 'Rose' joints these links with their sealed, pre lubricated ball joints last a long time and do not transmit NVH (Noise, Vibration, Harshness).
The kits compliment and enhance the fitment of larger diameter anti-roll bars and Poly bushes.

Using modern automotive components to improve classic cars.
More efficient, More Reliable, Less Maintenance, Better Driving.