TRIUMPH TR ALLOY FRONT HUBS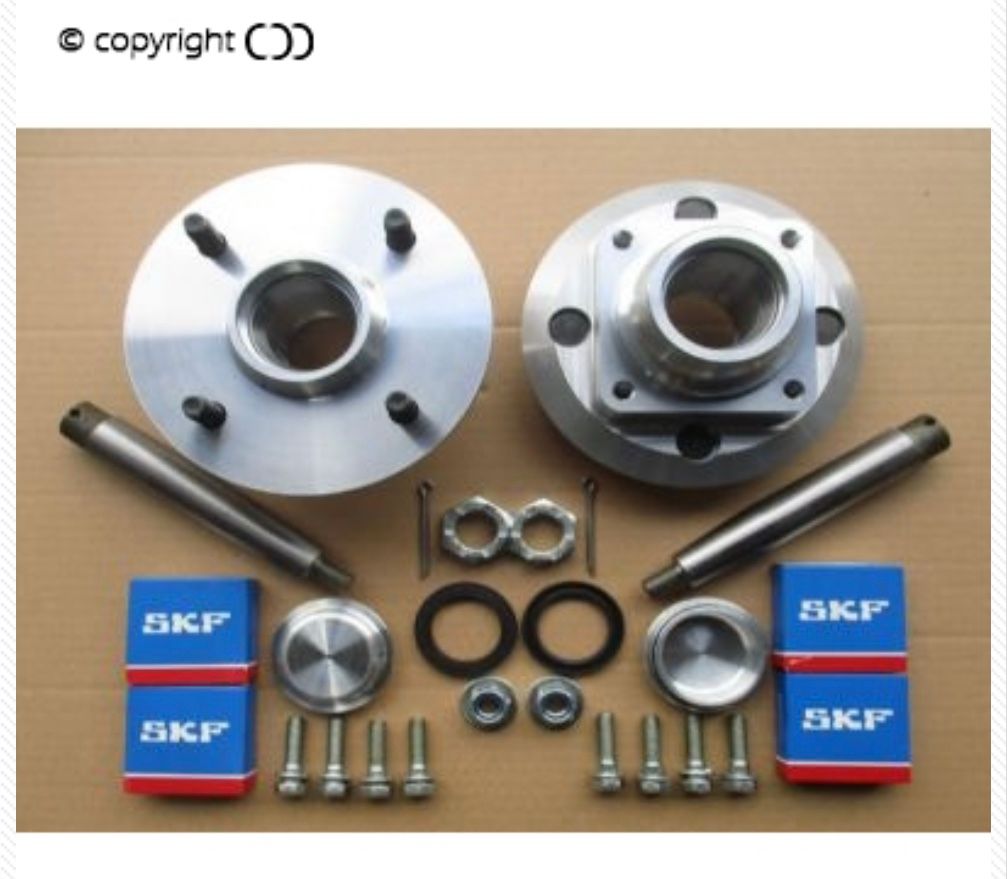 UPRATED & UPGRADED FRONT HUBS AXLES & BEARINGS FOR TRIUMPH TR

Designed to be made in Alloy, not just an alloy copy of the original hub.
Larger diameter stub axle made from higher spec steel, eliminates the flexing of the standard axle. Fact! The TR6 (150bhp, 1090kg, 5.5J wheels) uses the same front wheel bearings and axle diameter as the Mk1 Spitfire (62bhp, 700kg and 3.5J wheels).
No brake pad 'knock off', so you have brakes when you need them!
Hi spec Timken / SKF top quality modern bearings, with proper seals.
Strong Hi Spec Alloy lightweight hubs, saves 1kg each side.
Very desirable for road cars, especially with wider tyres.
Essential for fast road / competition cars (steel hubs available for FIA cars).
2020 version has a less 'obtrusive' dust cap and comes c/w studs.