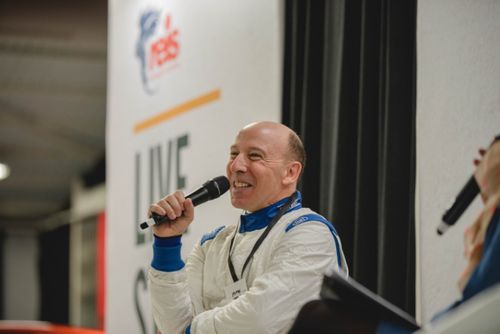 Dider Auriol
Born in Montpellier and initially an ambulance driver, Auriol started rallying in an old Simca 1000. After winning his first French Rallye Championship in 1986 behind the wheel of a Metro 6R4, he repeated his success in 1987 and '88 but this time in a works Ford Sierra RS Cosworth.

Auriol made his name in the WRC throughout the 1990s. He was the first Frenchman to win the Championship. He also drove for manufacturers including Lancia, Toyota, and Peugeot amongst others during his career.

As well as driving in a replica of the Cosworth on the Reis Live Rally Stage , Auriol was interviewed and answered fans' questions on the live stage.